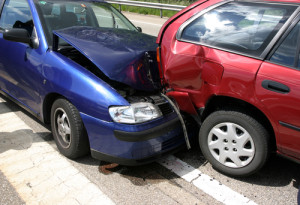 Your Body Knows the Truth
Your body knows there is no such thing as a "minor" auto collision. Statistics show that more than half of all wiplash injuries in Ashburn and Loudoun County happens at speeds slower than 12 miles an hour—even though there's no damage to your vehicle and you may not feel any immediate pain or discomfort.
Whiplash is a very sneaky injury. Soon after your accident, the insurance companies will be eager to settle your claim quickly before any physical problems surface. Accepting an insurance settlement offer too soon may not be in your best interest. You may feel fine for a few days or weeks after the car accident. Meanwhile, your body knows and secretly records that you already have life-altering hidden, soft tissue injuries in muscles, tendons and ligaments that may not be obvious for months or even years to come. When those injuries finally surface, the pain will come on quickly. Even worse, your injuries may not be fixable due to the permanent damage caused by not treating them immediately after the car accident. Don't wait another day, Schedule an Injury Severity Consultation today. Call our office – (703) 777-1234.
Dr. Thompson has advanced, special training in car accident injuries and decades of experience diagnosing and treating hidden soft tissue injuries. He knows what to look for. Once you explain the details of the accident and how you feel during your screening consultation, Dr. Thompson will discuss your best course of action to determine the severity of your injuries and what care you may need.
If you chose to continue to a Full Evaluation, any fees will be discussed with you prior to services being rendered. You are under no pressure or obligation to begin any program of care.