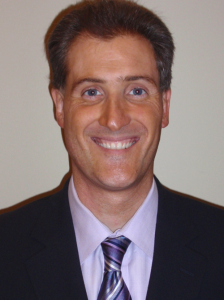 Dr. Shandon Thompson
Dr. Shandon Thompson, clinic director of Restore Health of Va, is a Certified Chiropractic Sports Physician licensed by the Virginia Board of Medicine since 1992. The practice provides a wide range of Chiropractic methods, Regenerative Medicine, Physical and Exercise Rehab Therapy, and Massage services. Our health care team also works closely with other medical specialists to our patients a comprehensive approach to care.
Dr. Thompson is a Virginia native, receiving his undergraduate degree from Virginia Tech in Health Education and another in Human Biology. He received his Doctorate in Chiropractic in 1992 from the National University of Health Sciences in Illinois. His postgraduate education includes advanced certification from the American Board of Chiropractic Sports Physicians along with extensive study in regenerative medicine cellular tissue therapies, such as stem cell and platelet rich plasma injections. In addition, he regularly attends conferences and advanced study programs in the diagnosis and management of injuries sustained in motor vehicle related accidents.
Dr. Thompson is also the Director of DMX Imaging. Digital Motion X-Ray (DMX) is advanced x-ray technology that produces an x-ray video of the body while in motion. DMX studies can be most helpful in discovering undetected injuries when routine x-rays and MRI are found to be normal. It's very effectively for evaluating people with persistent neck pain and headaches associated with auto accidents. DMX is proving to be the best diagnostic imaging tool for objectively demonstrating ligament instability and joint dysfunction particularly in the cervical spine following whiplash injuries.
Receive a FREE No Obligation Initial Screening Consultation by calling 703-777-1234. The consultation provides you the opportunity to visit the office and meet Dr. Thompson to discuss how your needs may be best met.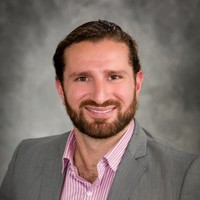 Rafid Fadul, MD, Regenerative Medicine Director
Prior to his career in medicine, Dr. Fadul graduated with a degree in economics and worked as a health consultant. He pursued his internal medicine training at Georgetown University/Washington Hospital Center, and simultaneously completed an MBA at Johns Hopkins University, focusing on health care management.
Dr. Fadul went on to work as a site director before training at The Cleveland Clinic in pulmonary and critical care medicine, with a focus on advanced lung disease and transplantation.
Dr. Fadul has published articles on health care policy, health economics, interventional bronchoscopy, pulmonary medicine and lung transplantation. His work has appeared in New England Journal of Medicine, CHEST, Washington Business Journal, and he has given presentations at the national and international level.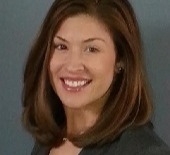 Rebekah Jordan, Nurse Practitioner
Rebekah Jordan, Nurse Practitioner, came to the DC Metro area over 10 years ago as a registered nurse in the United States Navy. She started her nursing career taking care of injured military personnel at National Naval Medical Center. It was in this environment that she became especially interested in the skin and wound care and the impact it can have physically and emotionally.
In 2012, she completed her Family Nurse Practitioner Master's Degree at Duke University. She has worked in neurology, internal medicine and urgent care. Her medical specialties include would care, emergency medicine, regenerative medicine, botox and joint injections, and skin and hair rejuvenation. She loves helping and interacting with people. Rebekah is married with two children. She is a runner and avid gardener.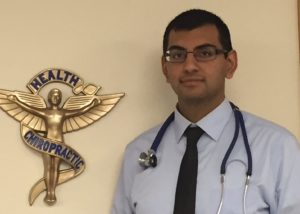 Dr. Mohammad Rizwan
Dr. Mohammad Rizwan is a northern Virginia native where he attended George Mason University and graduated with a B.S. degree in Biology and Minor in Chemistry. He then pursued his Doctorate of Chiropractic and Masters of Science in Human Anatomy and Physiology from New York Chiropractic College. In addition, he has completed advanced certifications in Kinesiology Taping, Whole Foods Nutrition, Sports Science and Human Performance, Customized Stabilizing Orthotics, and ConnecTX instrument-assisted connective tissue therapy. Dr. Rizwan is also currently pursuing advanced certification in the diagnosis and management of sports related injuries.